Got a classic car that needs to be cleaned up and restored before you get into the show circuit? Let the team at Bent & Dent Body Shop breathe new life into your classic auto. Our auto paint shop has extensive experience in classic auto restoration in Johnson County, MO, spanning more than four decades.
Our abilities include everything from bodywork to fix up your vehicle, to painting and glass to put the finish touches on it. We cut no corners and always strive for perfection, to produce vehicle restorations you'll be proud to show off at the next car show.
Restoration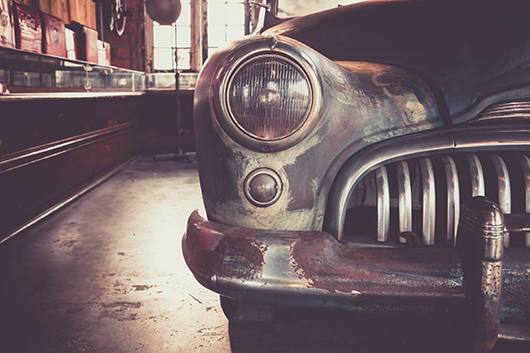 Restoring a classic car is about more than dusting it off and giving it a tune-up. Our team makes sure your auto body is in like-new shape! This means getting rid of any dents, repairing any cracked or chipped glass, replacing components and more. We clean up the fundamentals of your vehicle to make sure it looks like it just rolled off the lot—even if it's decades old.
Painting
One of the core staples of vehicle restoration in Johnson County, MO, a fresh coat of paint can do wonders for your auto! Let us paint it back to life with its original, perfectly-matched colors, or put together a custom paint job for you that'll sure to win over onlookers and judges. From entire body paint jobs to pin striping, two-tones or custom jobs, we do it all to the highest caliber.
All Makes and Models
At Bent & Dent Body Shop, we absolutely love working on classic cars! We welcome all makes and models from decades long passed, and love consulting directly with owners about what type of restoration work they envision for their ride. Tell us what you want to see and we'll make it a reality!
For more information about our capabilities or to inquire about vehicle restoration,
please contact us today at 660-429-1142 to get started.