Even if you're lucky enough to walk away from an accident, your vehicle might not fare so well. From fender-benders that happen at a stoplight, to full-on collisions in traffic, it takes skill and expertise to deliver restorative repairs to your car. Bent & Dent Body Shop is ready to offer you both.
Our talented team of auto body experts has been providing car body repair in Johnson County, MO since 1977. Throughout the decades, we've worked on damages of every scope, on cars of all types. This has given us exceptional insight into how best to approach your vehicle repairs.
Dents and Dings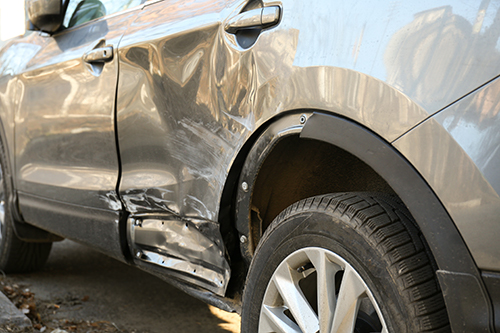 Sometimes the only damage to your vehicle is a small blemish to its paneling or a dent that gleams in the light. Regardless, it's important to have these issues corrected before they become cumulative or present bigger problems down the line. We perform car dent repair in Johnson County, MO, as well as restoration for the affected area when it comes to paint and clear coat. We provide repairs across all areas of the vehicle and can even fix fiberglass bumpers and other components.
Major Bodywork
If your recent accident has left your vehicle with a bent frame or severe damage, allow us to set things right again. Our team can repair and replace door panels, hoods and more, absolving your vehicle of major damages and helping it to once again look great and drive safe. Not only can we fix the major damages you're faced with—we can even repair auto glass and repaint any new parts to mimic your existing façade.
Frame Repair
Severe damage that runs to the very core of your auto can affect its frame. The frame is what everything attaches to, which means it needs to be fixed thoroughly and completely to ensure your car is roadworthy. We can straighten your frame to fix major damages that may otherwise go unnoticed and affect your vehicle for years to come.
For more information about collision repair or to speak with us regarding your insurance claim needs, please contact our team at 660-429-1142. We'll be happy to help you get the repair process started and provide encompassing work to restore your vehicle.